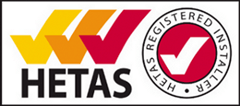 To line or not to line, so whats the advantage and the disadvantages
Well a double wall stainless steel twin wall flexi liner is just just that, a 1 piece flexible pipe basically. The outer-shell is crimped together while the inner shell is woven into the outer created a twin wall flexible liner for your chimney. Liners come in different diameters, however being based in Scotland the minimum is 150mm unless the manufacturer requires it to be larger(always read the manufacturers recommendations before installing a liner). If you are only burning smokeless fuel you are allowed to reduce this to a 125mm liner.
The advantages
1. cheap compared to relining your chimney with new clay or pumice liners
2. less disruption than new masonry liners
3. improves draw and appliance operation
4. safley emits gases from appliance to atmosphere ( if you are unsure about your existing chimney air tightness)
5. good quality liners are available
6. its quick compared with any other method of re lining
7. two different grades available 316 general and 904 for more coal based products ( or heavy use biomass plant etc)
Disadvantages
1. there is a serious lack of qualified people/ companies installing liners, (in Scotland)
2. skills are required to install a liner properly clamps are required top and bottom, to insulated or to ventilate ?
3. liners can be easily damaged, and care must be taken to inspect liners before installing
4. its not a one person job, it takes at least 2 people to push down a liner and support it properly (however many people put liners down themselves stupidly)
5. liners last between 10 – 20 years depending on fuel burnt, frequency of burning, maintenance, quality of liner, quality of fuel eg moisture content.
so as you can see there are lots of plus points to installing a liner, however the main one for us is safety, by installing a liner you are sure there will be no gases escaping before it reaches the atmosphere via the chimney pot, this is useful when you cants check the quality of the chimney system or cant do seepage tests due to not being able access rooms or properties, especially flats.
The other reason why we like to reline older chimneys are fairy simple, older chimneys were usually designed for open fires and are generally larger in diameter, because open fires give approx 50 % heat into the room and the other 50% up the chimney this keep s them warm and helps with draw. However when you pop a stove in with 70 -80% efficiency there is less heat going up the chimney and therefore often less draw, this can cause problems with smoke entering the room during refueling, it can also cause problems with water condensing in the chimney system during the warm up period causing nasty black tar to run down the wall or through register plate edges. By installing a liner suitable for the output of your appliance you will find the appliance works better keeps the gases warmer and safely within the liner. Always consult the stove / boiler manufacturer before installing the liner for the correct diameter.
If in doubt use a liner installed by a hetas qualified engineer, and ideally one who is recommended to you, don't get the local sweep to pop it down thinking you will save cash. Also make sure the liner is fitted if you have paid for one? (common scam) if you a looking to have a stove, boiler stove, solid fuel cooker, log or pellet boiler installed or simply need your chimney relined give us a call for a competitive quote.